There are tricks of the trade in every industry — but what about those that are out of the spotlight?
Professional escort Amanda Goff, or Samantha X, has channeled her expertise into a side business instructing and mentoring others in her field.
It seems the tips and tricks of a high class escort are less to do with technique and more to do with: keeping up with current affairs, ensuring your lingerie matches and judging clients on their actions, not their looks.
In an interview with the Sydney Morning Herald, 41-year-old Goff shared the lessons she teaches to those just starting out. Here are some of her recommendations: 
Be compassionate.
The nature of the work requires workers to focus on aspects of a customer that may not align with conventional markers of attractiveness or worth.
"You really need to have an open mind. You can't judge people on the way they look, you judge them on the way they behave," Goff, who is also an author and mum of two, said.
Creating a environment where the person feels comfortable and appreciated is also crucial.
"It's not like Tinder. You are there for him and you have to ask questions and seem interested," she explained. "They want to talk about their cars or their marriages or their kids or their cancer, whatever, you have to be able to listen."
"There is nothing worse than appearing distracted because it's rude and the client will pick up on that."
Grooming is key.
"If men are paying top dollar, you need to look the part," she says.
Matching lingerie is a must. So are manicures, but strictly only in the following colours: nude, coral or a French tip.
"Nails are really important, men notice these things. They don't understand black nail polish and no brights, like pink or neons – keep it simple. But on toes you can experiment with red or whatever," she said.
Coloured lingerie is strictly out, think only black or white, and don't even consider putting together any old black bra and black underwear – "they need to be a matching set."
Fake tan is an absolute no. "It stinks, stains sheets, and never can you really get it perfect," Goff explained. "If you're pale, learn to love it."
When it comes to clothing, it's all about quality over quantity.
"Invest in a good pair of shoes, good lingerie, one nice dress, one nice trouser suit, one high-waisted skirt, a white shirt and you'll be set," she said. "The look I get asked for the most, because I always ask clients how they would like me to dress, is corporate.
"Hygiene goes without saying."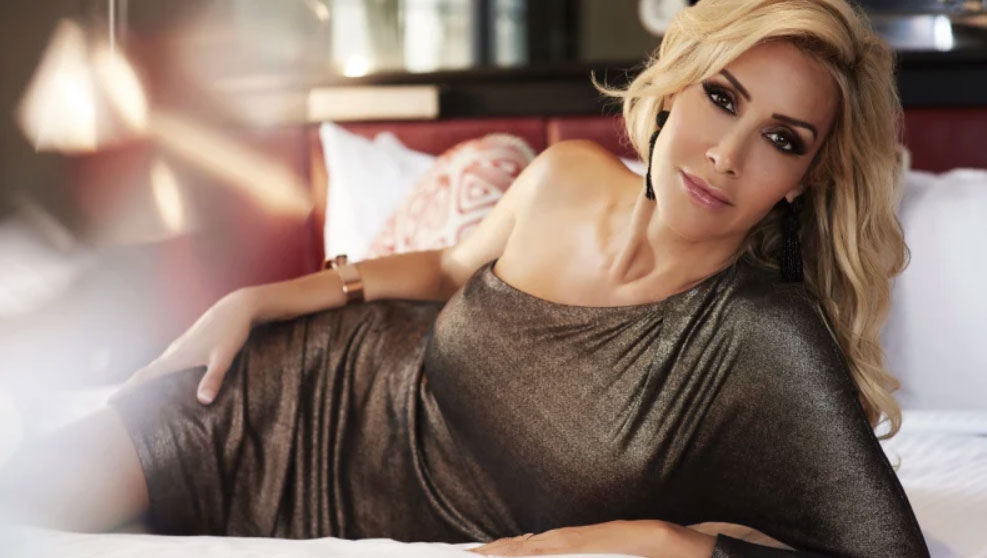 Sydney escort Samantha X, real name Amanda Goff, is currently retired and runs an advisory for new escorts.
Be well read.
Brush up on your general knowledge, or at the very least, keep up to date with what's going on around the world. Goff advises students to maintain a level of understanding about current events in order to maintain conversations.
"You are often meeting with men who are CEOs, chairmen, top of the industry," she said.
"They don't want to talk about reality TV. You need to know how to keep a conversation going at a high level."
Discretion is paramount.
An escort never talks about names. It is really unclassy," she said.
Be wary of alcohol and drugs.
"You'll be exposed to more alcohol and occasionally drugs, just like real life," she said, but getting drunk or high on the job is unacceptable as you must always have "your wits about you".
"Always monitor your drinking. Three dates a week could equal three bottles of champagne a week, and it's not a good look to be drunk with a client.
"If you lose control, you lose your boundaries."
Get serious about protection.
Goff said it was vital that workers were able to physically defend themselves in dangerous situations. The professional has even gone so far as to hire a security professional to train her students in self-defence. "It is really important," she said.
Knowledge is also power and she recommends finding out as much as possible about the client before meeting.
"Who he is? What he does for work? How old he is? What experience is he looking for? The more you know about the client the safer you will be," she explained.
"Never be complacent and you should always trust your gut feeling. If it doesn't feel right, get out."
(Visited 68 times, 1 visits today)
The Essential Escort is a non-profit online resource for escorts with the aim of making the industry friendlier and more accessible. We publish how-to articles, and aggregate resources for new escorts who are just starting out.
Last modified: 21 January